Dr. Ben McCarty has been practicing in the Hampton Roads area for over 8 years. He attended the College of Wooster in Wooster, Ohio for his undergraduate degree, where he played varsity football. He received his Doctor of Dental Medicine degree from the University of Louisville in Louisville, Kentucky. Dr. McCarty and his wife Sami, an EVMS graduate, are originally from Kentucky and have two adorable toddlers. Ben is an avid outdoorsman and enjoys hunting, fishing, and many sports. He gives back to the community by participating in dental outreach programs that provide dental care to underserved populations.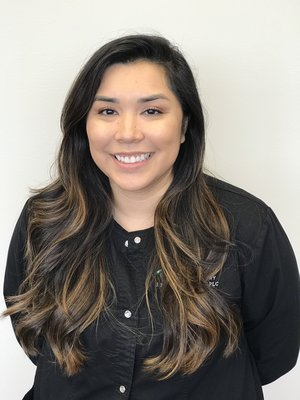 Registered Dental Hygienist
Liza grew up in Southern Maryland and moved to Norfolk to attend Old Dominion University. She has a Bachelors in Science and has been in the dental field for over 4 years. Her favorite part of the job is seeing patients smile at the end of the appointment. In her free time she enjoys traveling, trying new places in the area, and spending time with her family and friends.
Registered Dental Hygienist
Ana graduated from Old Dominion University in 1995 and began her career as a Registered Dental Hygienist. She has also served as an adjunct instructor at ODU. With over 20 years experience working in general dentistry and periodontal offices, she has developed a passion for patient education and soft tissue management.
Dental Assistant
Mary Kate grew up in the Larchmont neighborhood and graduated from Maury High School. She earned her Bachelor's Degree from Old Dominion University and worked with the geriatric population at several different healthcare facilities in the Hampton Roads area. In her spare time, she enjoys spending time with her two-year-old son, Russell and husband Ryan. She also enjoys anything to do with the water, whether it is going swimming, going to the beach, or going out on boats!
Dental Assistant
Giandra is currently completing her dental assisting externship with our office and plans to pursue a career in dentistry.
Front Office Manager
Atlanta grew up in Virginia Beach and graduated from First Colonial High School. She earned her Dental Assisting certificate in 2014 while studying at Old Dominion University. Atlanta is cross-trained and knowledgeable of both the front and back office. Therefore, she is able to help our patients navigate through the financial and clinical aspects of dental treatment. In her spare time, Atlanta enjoys spending time with her husband, Chris, and their two dogs, Winston and Stella. She also enjoys running half marathons and traveling to new places.